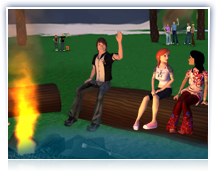 World Status
There is back! Whether you had an old (legacy) avatar, or just want to make a brand new one!
ThereIM is currently available for download to members 18 or older.
Frequently Asked Questions
Latest News
Developers may now opt to make New Product sales purchasable by USD (via PayPal) in addition to by ThereBux.
Death to Flash on September 2022. Microsoft Edge is new operating browser.