Check out all the cool things you can do!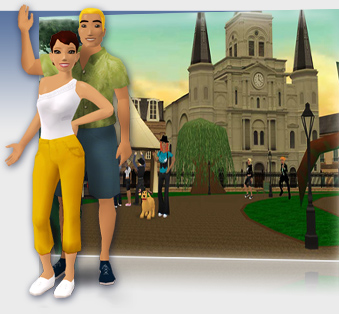 Come On In!
There is everything you've ever imagined and wished for. It's the place you've dreamed about; it's all the good things in life, and if you can't find them, you can make them. It's a place where your spirit can soar and you can fly—literally.
There is a place where you look on the outside the way you look on the inside. Feeling awesome today? You can look awesome. Feeling like you want to make some heads snap around? You can look knock-down gorgeous or totally buff. Best of all, everyone is friendly. They're either an old friend, a new friend, or a friend waiting to be made.
It's a great place to meet up when you're ready to move beyond posting pictures, but not able to hop on a plane. Plus, you don't have to get blisters on your fingers. You can use Voice and talk like you really talk. Whisper, chuckle, sneeze, or laugh. ThereVoice lets you say what you really want to say.
Sign up now. Membership is only $10 a month! Come see for yourself what all the excitement's about.